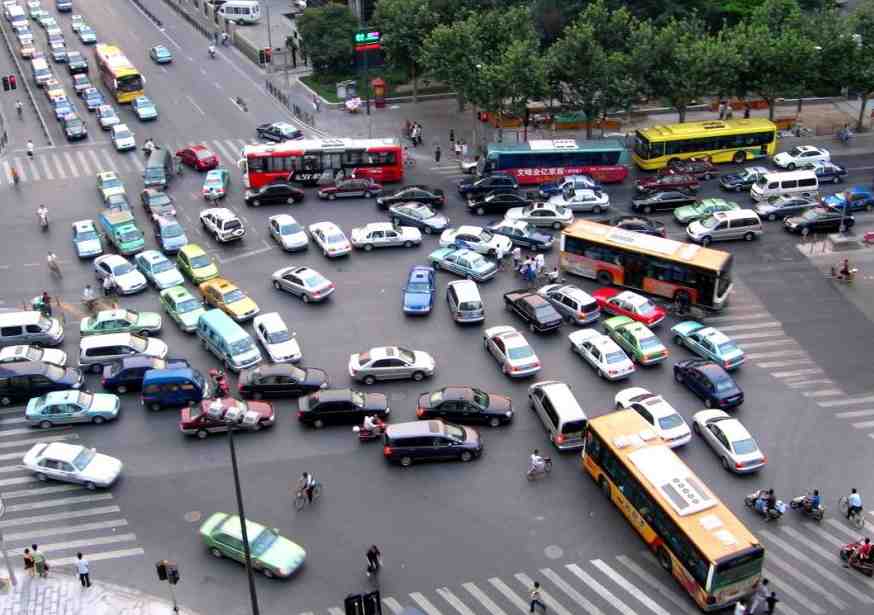 There are many places you can promote your website on. There is no shortage of places you place your website and get some sort of traffic out of it. However, quality traffic is the most essential part of this whole process and you can't underplay this sort of process because without quality traffic, you're going to hurt your business dramatically.
Here are three places you can promote your website to get quality traffic:
1. Google Organic Traffic
let's start with Google. Everything seems to always lead back to Google when we talk about traffic period. Everyone is vying for a position to get in front of the eyes of visitors at Google. Now as far as organic traffic is concerned, you should never concern yourself with "big keywords." You don't want to get caught up in that battle.
What you want to do is get your traffic from small traffic keywords and build your organic traffic around that. For example, If you look at the image below, you can see how broad the term "balloons" are. If you owned a website talking about balloons, then you would need to narrow down your keyword research because there are way too many websites with this keyword in it.
So maybe instead, you would use a term like "clown balloons to narrow down your monthly searches to something a little less competitive and a little more manageable.
Even though you the monthly searches appear to be the same, you are still getting good results because you have narrowed down the likelihood of reaching people who are looking for that "specific" kind of information.
What's more interesting is the amount of people searching for "clown balloons" per month. You can see in the first image, that there are over 100k people looking for "balloons." This isn't that great because you are talking about competing with thousands of sites that have this keyword in there. However, when you look at the term "clown balloons," you can see that there are only 1k searching for balloons per month. This is a great improvement because you can see that there is little competition and it's very simple to rank with.
So this is what you want to do to gain that sort of organic traffic. The bottom line is, you want to create content revolved around these types of keywords that give you very little competition but great results for quality organic traffic.
2. Facebook Ads
The second best source of quality traffic is using Facebook Ads. Facebook is a very close second to Google in terms of popularity, traffic and in terms of marketing. You can reach a very good amount of people through Facebook and gain some very good results with Facebook.
With Facebook, you can reach a very specific audience by using their Audience insights feature.
The audience insight feature is something that you can use to filter your audience and hone down on who you want to reach right away. It's a feature that you can play around with to really work on who you want to communicate with. This is a great way for you to get your audience familiar with your brand as well.
After you use the insights, you would simply take this over to the advertising section of the Facebook's platform and then reach that audience by positioning an ad to get in front of them.
What makes this interesting is you can get quality traffic by reaching a particular audience directly.

3. LinkedIn
If you have a product that is geared towards other businesses or other business professionals, then you are on your way to getting in front of people who are looking for that on LinkedIn. There are groups you can join within this social network that will lead directly in front of people who are interested in your information and what you have to say about a product, industry or general knowledge.
People on LinkedIn are pretty open to a lot of information about business, and they are open to what a lot of people have to say. I think it's important to reach these individuals and get in front of them so you can get that high quality traffic.